The Founders
Emilie Parmalee Spivey and Walter Boone Spivey were prominent citizens of Atlanta's Southern Crescent. Having made a fortune developing Lake Jodeco and Lake Spivey, the community-minded Spiveys wanted to create something significant for the region. But what?
Emilie was an organist, chamber music aficionado and patron of the arts. She was drawn to Clayton Junior College's Lyceum cultural programs, its beautiful wooded grounds, and the noble stewardship of founding President Harry S. Downs.
Emilie's husband Walter approached Harry Downs with the idea of building a small, elegant concert hall as a fitting legacy for Emilie who, by this time, had contracted cancer. Walter passed away soon thereafter, and in 1984 Emilie assumed the role of visionary leader of the project. She entrusted Harry Downs with carrying out her dream.
But this was not to be just any concert hall. Emilie's insistence on hiring acoustician Rein Pirn first, engaging architects Gardner Spencer Smith & Associates who understood music, and including her personal interior designer Gerald Underwood, ensured the creation of a jewel of acoustic perfection. A hall that would allow music lovers to hear music in the best possible way… so clear and crystalline that it was like hearing music for the first time. A hall elegant and luxurious, yet small enough to create an intimate connection with the artist while allowing every patron an excellent view. And a hall with a world-class pipe organ.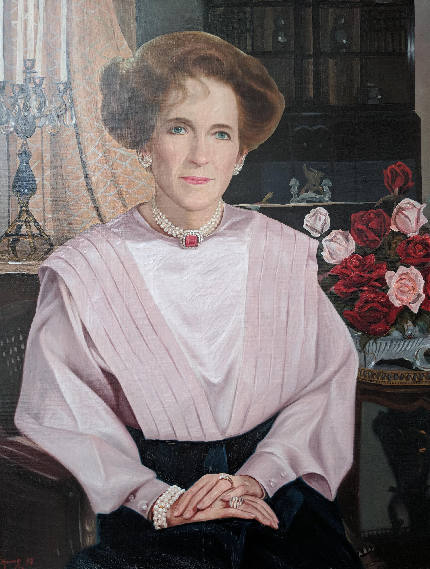 Emilie Parmalee Spivey
Organist, chamber music aficionado and patron of the arts, who with her husband, Dr. Walter Boone Spivey, initiated the creation of Spivey Hall.